Bennington Pontoon Seat Covers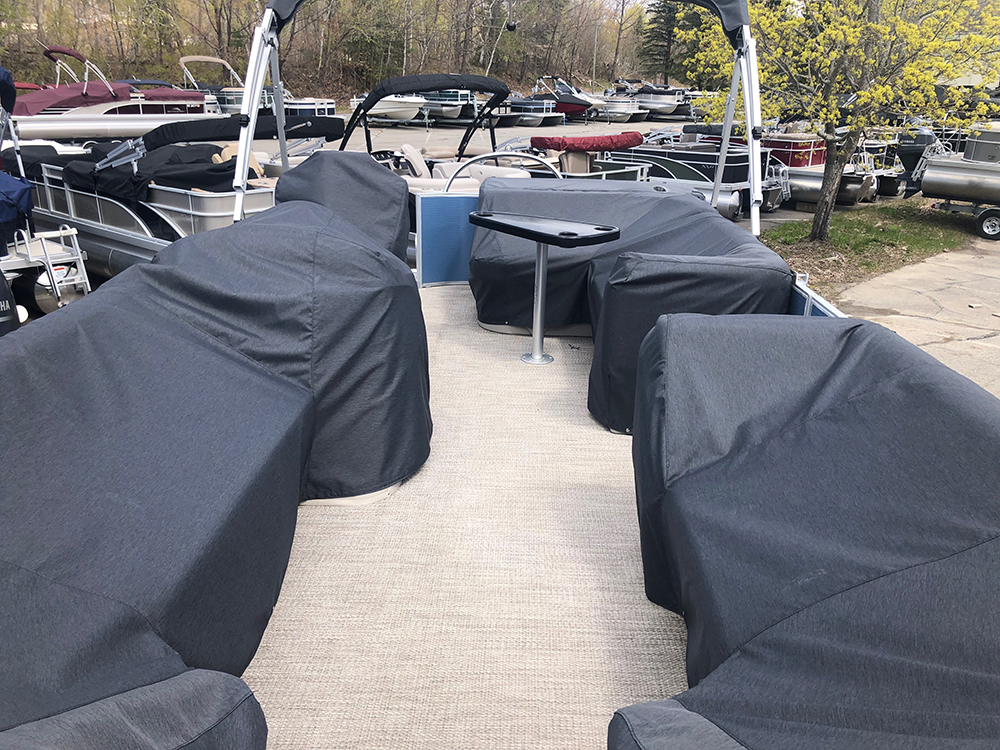 Bennington Pontoon Seat Covers
These boat covers are built by us for Bennington Pontoon Boats.
Specifics include:
Made of Surlast™ fabric to match the canvas

Easy installation to include minimal interior snaps

Offers good general seat protection while being easy to use

Loose fit design that's not overly snug for quick covering and uncovering

Adjustable straps with quick clips

A loose "up and around" fit for bimini feet/brackets
Seat covers take 3 to 5 weeks to ship.
Seat covers for 22' and under Benningtons are $1750 and for largers models they are $1950 and both include free shipping.
Available in Black or Tan.